MORBIZCO.COM (05/25/2015) – From the beginning of Morbizco, at the turn of the century, the company has owned and operated websites that provide a variety of services on the internet. Some of them provide news and information to visitors, while others have offered support, shopping and hosting opportunities. A current list of company websites are listed here.
Currently Active Morbizco Websites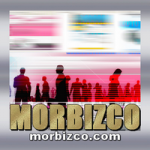 Systematic Website Upgrades: We are presently undergoing upgrades to all of our websites to update them to be compatible for everyone. When the Upgrades are completed, our pages will adapt to the size of the monitor screen you are viewing the page in. So, if you visit the sites on desktop computers, laptops, and, mobile devices like smartphones, tablets, pads, pods, you will find it completely User Friendly. Some of the websites have already been upgraded and transferred to the Responsive Design technology, while other updates are in progress, and, still others are expected to be completed before 2016.